"Colour, Emotion and Joy!"
Gail is an accomplished award winning Sydney artist who has established a loyal following of her work.   Gail draws inspiration from nature and a deep love of all wildlife and domestic animals.  Gail's subjects often include, landscapes, native wildlife, exotic species and farm animals.
Gail is thrilled to be showcasing her new style of works in "Man about Town" series, being exhibited at this years Sydney Affordable Art Fair 2023, 2 – 5th June, 2023 at Royal Randwick Racecourse 2023. "Man about Town" looks back to the imagined world of men who worked in Sydney's CBD 1920's. This series was inspired by Modigliani's figurative works and his signature bold elongated faces.
As well as being an award-winning artist, Gail has been selected as panel judge for Hunters Hill Art Prize and Lane Cove Art Prize on numerous occasions, as well is a Director of Art Gallery on Darling, Balmain. This dynamic gallery showcases and promotes new and established local female artists.  As a passionate artist and collector, Gail encourages all to explore creating as a hobby and therapy.  Gail hopes her works bring delight to viewers and capture their imagination.
New Exhibition 23 – 26 March, 2023
Fabulous Blue Bull, 2023.
Acrylic on canvas, white frame. $1000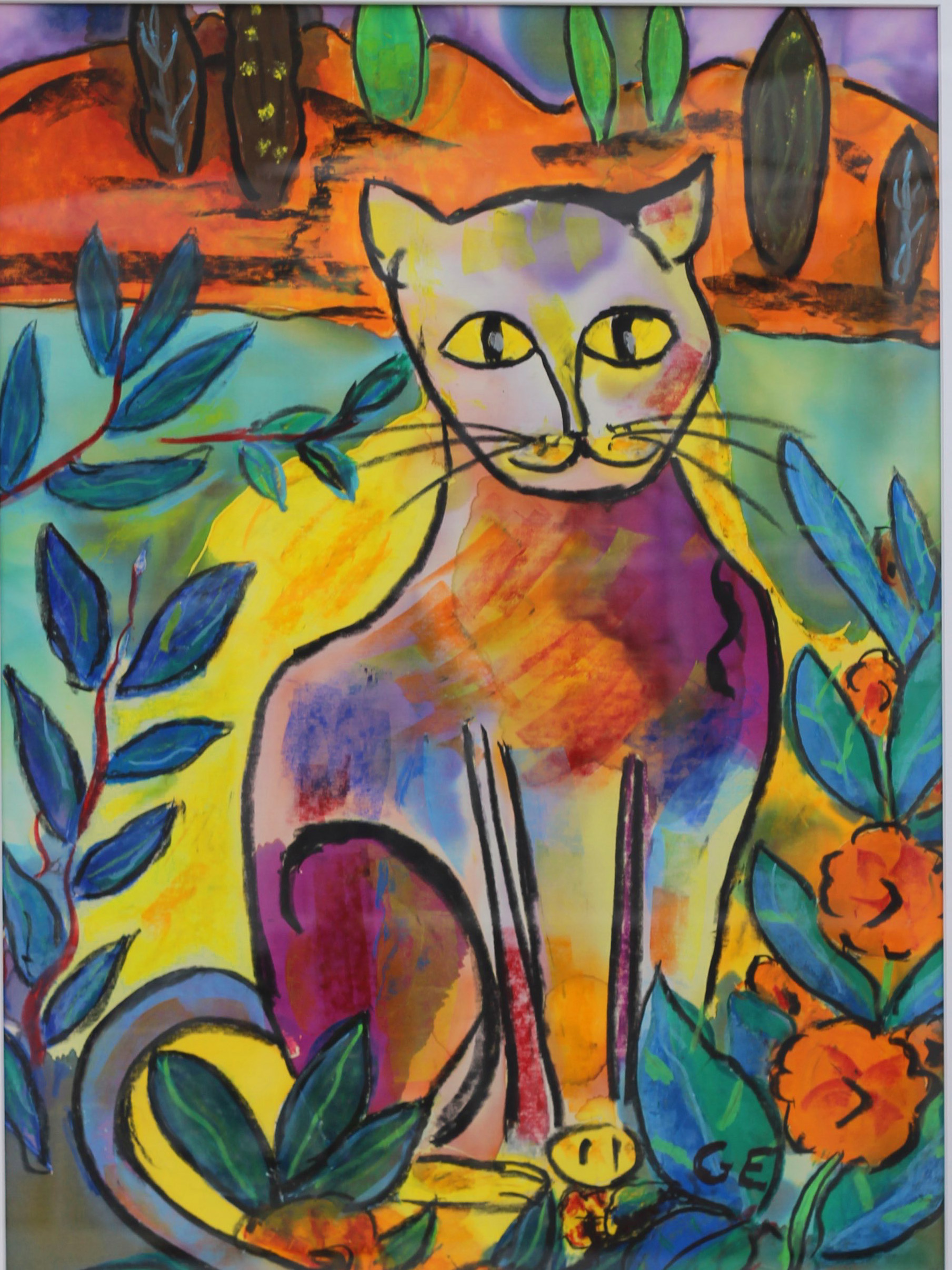 Frieda Cat, 2021
Mixed media on silk $900
Frog Jiving, 2023
Acrylic on canvas $700
Art Gallery on Darling, Balmain